graphic & web design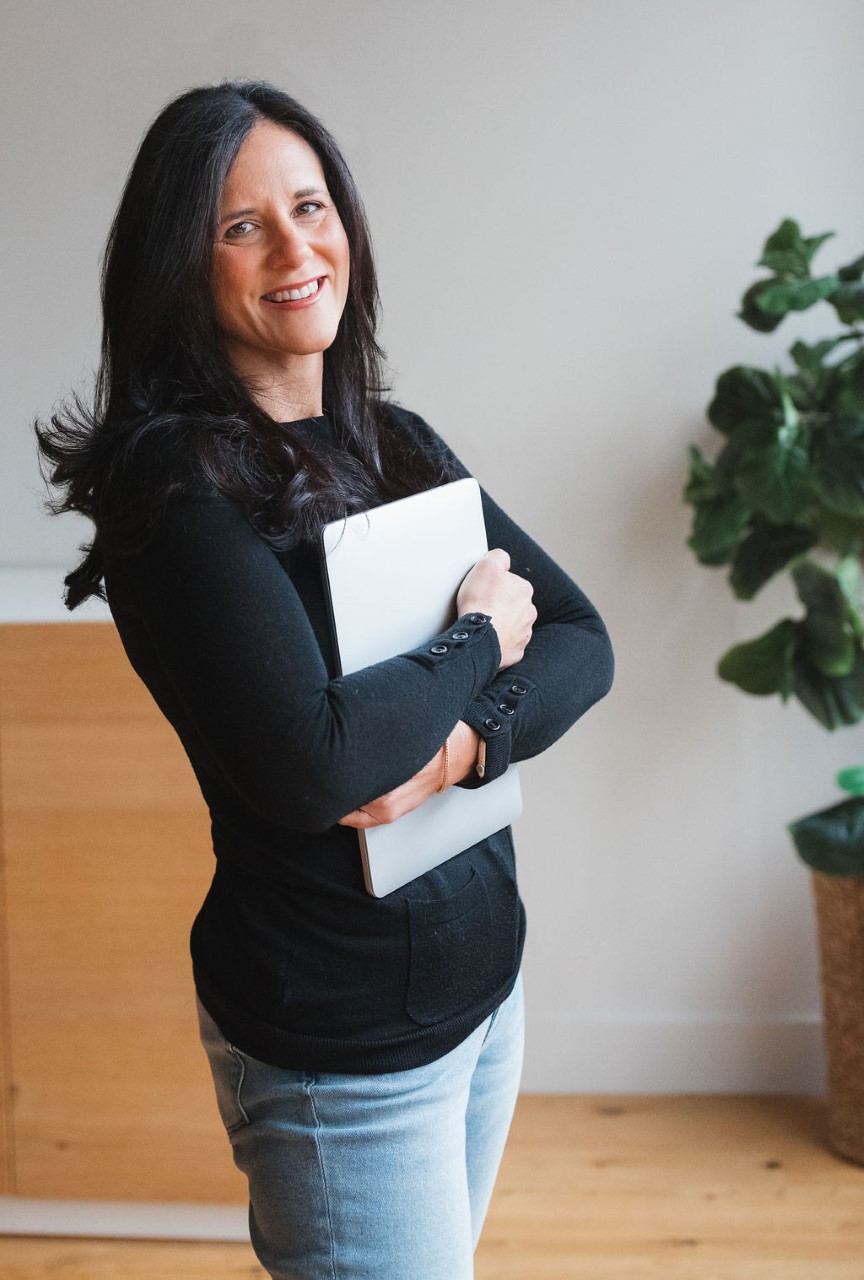 Meet
Jen
GRAPHIC & WEB DESIGNER
With over 20 years of professional marketing and design experience, Jen brings a creative eye to each project. This skill set enables her to deliver stunning branding suites for our clients complete with custom logos, stand-out social media templates, and dynamic website designs. She holds a BS in Mass Media and Communications from New York University.
A native New Yorker, Jen enjoys spending time with her family and beloved Whoodle pup, exploring local hiking trails, and binge-watching The Amazing Race. During her free time, she loves whipping up new recipes in the kitchen and volunteering at her daughter's school.
ARE YOU A MORNING OR NIGHT PERSON?
As the saying goes, "the early bird gets the worm:"…I am without a doubt a morning person. The word snooze is not in my vocabulary, and I typically bound out of bed ready to face the day.
WHAT IS YOUR FAVORITE FOOD OR MEAL?
Team dinner all the way! And if I could go all out – without concern for watching my macros – there is nothing better than a delicious filet mignon complete with roasted veggies and potatoes. A decadent brunch is a close runner-up!
IF YOU COULD TRAVEL ANYWHERE IN THE WORLD, WHERE WOULD YOU GO?
I would plan an epic safari in Africa. There is something about the idea of observing majestic animals in their native environment that takes my breath away.
WHAT IS YOUR FAVORITE SEASON?
While I love the crispness of autumn in New York, there is nothing better than the first days of spring – flower buds start peeking out from the grass, and it's warm enough to forgo a jacket.
WHAT DO YOU MOST LIKE TO DO ON YOUR DAY OFF?
I really enjoy spending time with my family outdoors, discovering a new hiking trail or kayaking on a local river. We love to visit the Bronx Zoo as well. My husband and I went on one of our first dates there over 19 years ago!
WORDS TO LIVE BY 
Discipline is choosing between what you want now and what you want most.
ABRAHAM LINCOLN